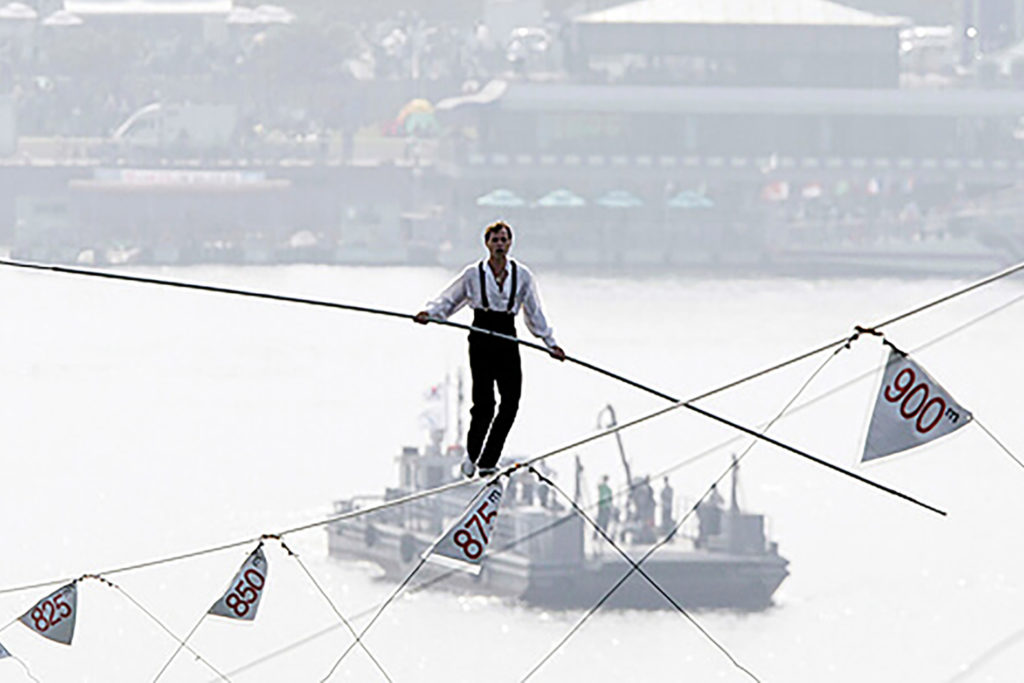 1 km run over the Han river in Seoul during the first ever world championship of high-wire walking. June 2007. Jade made 3rd place seconds away from the winner. New Guinness Book world record for those who made is across.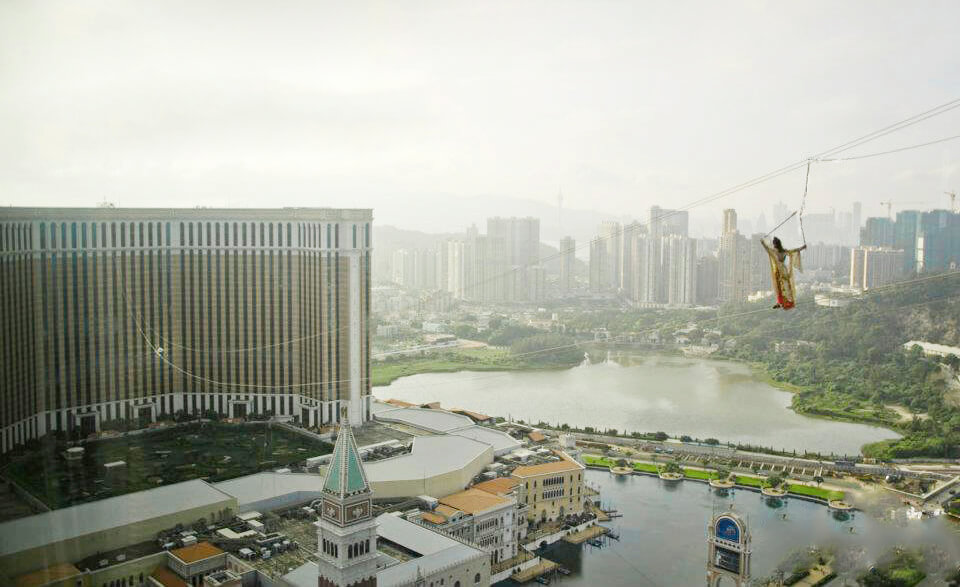 For the opening of a new Sand casino in Macau, Jade and his wife Karine Mauffrey, stuntwoman, walked across a 1500 ft long and 500 ft high-wire.
Because of the superstition of the client for the opening of his new casino, a safety line was required.
It took three weeks for Jade and his team of amazing riggers specialized for rigging at heights to set up this amazing wire above the city of Macau, between the old and the new hotel.