Here are some of the biggest ones. Click on the pictures to see more pictures, videos and stories of each event.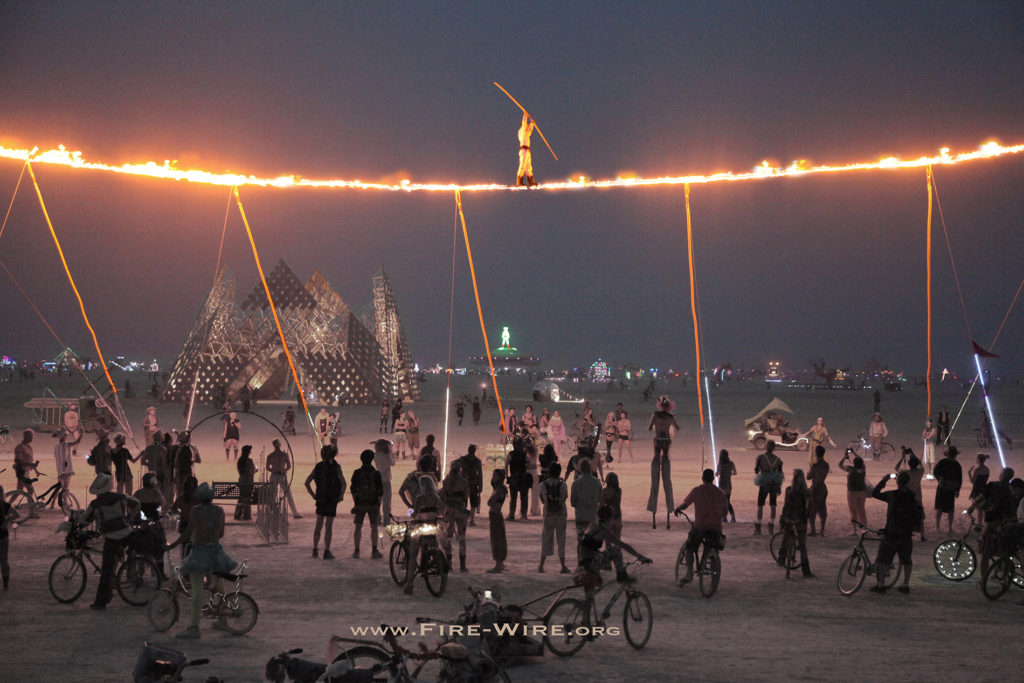 Jade created his one-of-a-kind fire show he calls Fire-Wire in 2013 at the Burning Man festival. It is a fully controlled gas fed fire … wire. Since then, he was called to perform his new daring show all over the world.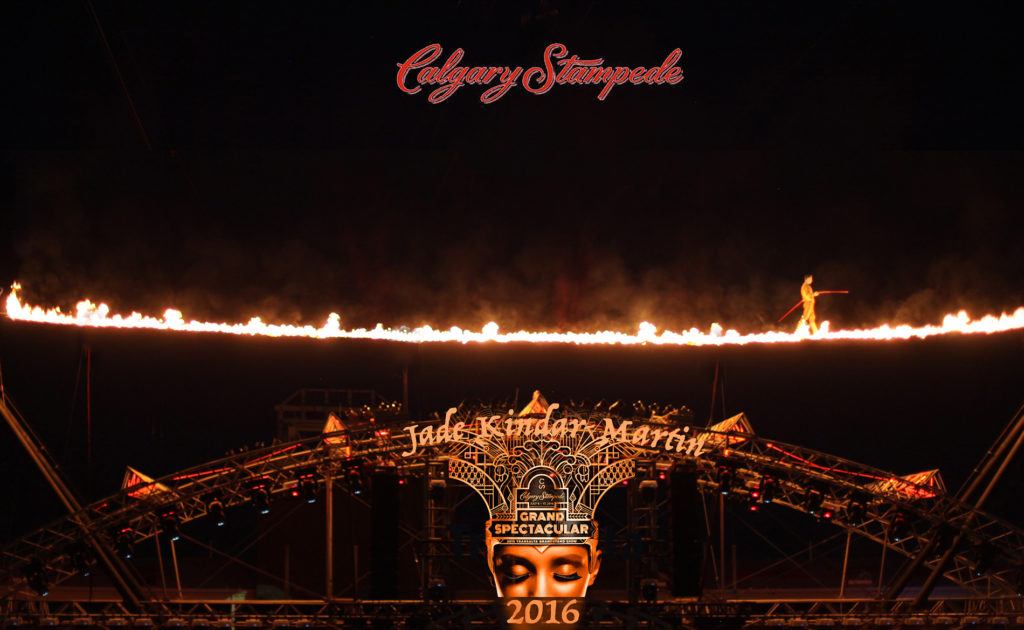 In 2016 and 2017, Jade performed Fire-Wire in front of 200.000 people over the course of 10 days during the Grand Spectacular show of the Calgary Stampede. To allow Jade to perform and set up his wire on the moving stage that is brought to the front of those impressive 20.000 people bleacher, the biggest self supported wire set-up in the world was built (credit to amazing head rigger Renaud Blais)
Since 2015, Jade and his wife, Karine have partnered with Cirque Bijou, a high quality live show company based in England and run by Billy Alwen and Julian Bracey.